Be recognised for your practices
Are you exhibiting during this year's congress and want to play your role in our sustainability efforts? The #ESCRS2023 Sustainable Exhibitor Award recognises an exceptional exhibitor or exhibitors, who have truly embraced environmentally responsible behaviour and sustainable work practices both in and outside the congress.
Applications are evaluated by a panel comprising 3 experienced events and sustainability leaders and the winner(s) will be announced at the #ESCRS2023 Opening Ceremony.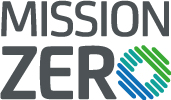 Entry Criteria
Entry is open to all custom-build and shell scheme booths evaluated by set criteria, both the custom-built and shell-scheme categories are created to acknowledge your sustainability practices onsite and beyond
All award questions must be answered for the entry to be considered
The extended deadline to submit your application is 10 August 2023 and entries are now closed
Why Apply?
The Awards benefit not only the winners of both categories but also the top applicants:
Be recognised and celebrated! The top 5 applicants from both categories will be awarded with the Mission Zero sign, acknowledging their sustainability efforts
Participants of the Mission Zero Challenge, a newly created onsite competition at the ESCRS Congress 2023, will be looking for you on the floor and taking pictures, resulting in more exposure and celebration!
The winners of both categories will enjoy onstage exposure at the ESCRS Congress 2023 Opening Ceremony
The winners will be featured in the ESCRS Congress 2023 Sustainability Report
Sustainable Exhibiting Guide
We're asking our partners and exhibitors to champion social and environmental responsibility at ESCRS – from ordering sustainable catering to offsetting your emissions, your commitment will help us to create a congress that supports both people and the planet. To support you, we have produced a sustainable exhibiting guide and a consulting support package to help you bring your corporate and personal sustainability values to life.