There will be numerous networking and social opportunities during #ESCRS2023.
ESCRS is very excited to offer a unique networking opportunity to our congress participants. What better way to take time to connect with your peers and colleagues, as well as build new relationships with colleagues from across Europe and the world than at a Viennese Ball – in the iconic Hofburg Imperial Palace?

Additionally, you will be able to participate in ESCRS' Charity Fundraising.

Support the ESCRS Charity Ball in Vienna for ophthalmic surgery programmes in need.

Within the past 18 months, we've already delivered 2M Euros of aid and training to Ukraine and granted 400,000 Euros to projects in Bangladesh, Kenya, and more. Your help keeps our important work going. All administrative costs shall be borne by ESCRS. Act now!

For more information, please click here.

---

Ticket prices (including VAT):

TRAINEES
Early bird: EUR 50.00
Regular rate:  EUR 75.00

ALL OTHER ATTENDEES
Early bird: EUR 90.00
Regular rate:  EUR 115.00

Registration available through the online registration system here.

---

Join us from 20:45 (official opening ceremony at 21:30) including:

Traditional Viennese Ball with:

Opening ceremony and  live Operetta singers and opening Waltz performance
Live Ballroom Waltz orchestra and band
Famous midnight Quadrille dance
Disco
Casino, several cash bars
Have your photo taken with Sissi and Franz

Dress Code:

Fostering the Viennese ball tradition, the ESCRS Viennese Ball will follow the dress code below:

Floor-length evening dress
Dinner jacket / tuxedo, smoking with bow tie / dark suit with bow tie
Formal national costume (below the knee)

NO short skirts or dresses, cocktail dresses, or casual attire. Please note that the dress code will be strictly enforced and guests will have to be sent away if not appropriately dressed
NOTE: No dinner is included
Don't miss out – seated table tickets selling fast! Watch the video below for a message from Prof. Oliver Findl and reserve your tickets through the online registration system here.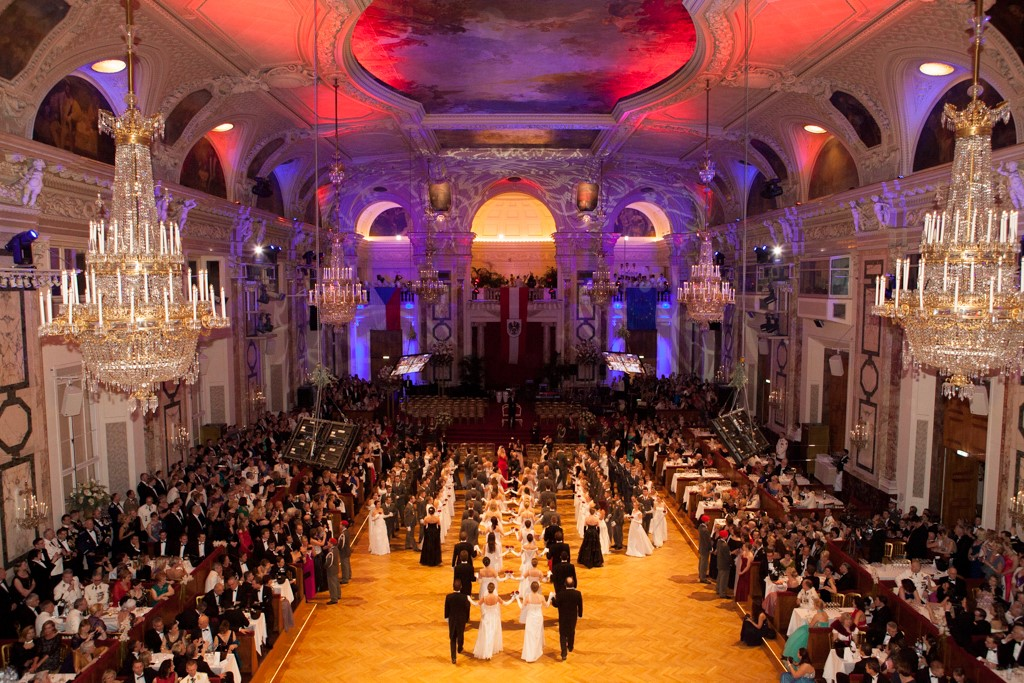 Watch below to learn more about this year's Ball and ESCRS' Charity Fundraising:
Join the ESCRS faculty for a relaxed and informal networking with our Industry Partners in the Exhibition Halls and be ready for some surprises!

---

Time: 18:15-19:30
Cost: No additional cost
JAZZMED 4 Life is a formation of dedicated physicians who have been putting their concerts at the service of charitable organisations or projects since 2007.

The music of Jazzmed sounds equally groovy and melodic. The originals of the band members and guests are influenced by Jazz, Latin and Popular music in general. This time the vocalist Stefanie Pitsch, the violinist Anton "Toni" Burger and Dan Reinstein on the saxophone will enter into an exciting dialogue with the band.

On this evening in September, the proceeds of the benefit concert will be donated to Light for the World. An international organisation that saves sight and empowers people with disabilities in Africa. Attending the benefit concert is therefore the best opportunity to enjoy music while urgently making the world a better place.

Save the date and join us! For further information please visit our website: www.jazzmed.at.

---

Tickets: €28,00: available at www.porgy.at and +43 1 512 88 12.

---