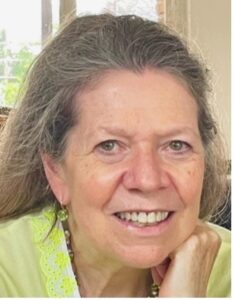 The Enigma of the Anterior Interface
Marie-José Tassignon, MD, PhD, FEBOS-CR
Lecture Date: Monday 11 September 2023
Time: 10:30 – 11:00
AFFILIATION
Emeritus head and chief of the department of ophthalmology of the Antwerp University Hospital and University of Antwerp, appointed as such at both Institutions (2017-current). CEO of the P.E.D Tassignon company for medical expertise in Ophthalmology (2017- current)
---
KEY POSITIONS
Treasurer Belgian Society of Cataract and Refractive Surgery
President committee Fellow Eur. Board Ophthalmol. Exam on Cataract and Refr. Surg (FEBOS-CR)
Immediate past president of Academia Ophthalmology Internationalis (Chair L)
Chair IV of the European Academy Ophthalmology
Past Chair program committee WOC 2020-2022
Chair Anterior Segment section of European Vision Institute Clinical Trial-network (EVICR-net)
Member Education Committee ESCRS
Member advisory committee European Board of Ophthalmology
President Belgian Foundation for Research in Ophthalmology
President Belgian Society Prevention of Blindness
Co-editor of Journal Cataract Refractive Surgery/section review papers
Co-editor of Ophthalmic Research/section cataract
---
AWARDS
2006: Academia Ophthalmologia Internationalis (Chair L)
2007: European Academy of Ophthalmology (chair IV)
2007: Marc Tso Named lecture Hong Kong
2009: Keynote Lecturer award European Society Ophthalmology
2009: Member of the Royal Academy of Medicine, Brussels-Belgium
2011: Binkhorst Medal award ESCRS
2012: Full member of Ukranian National Academy of Medical Sciences
2013: Honorary Professor of State Key Laboratory of Ophthalmology of the Sun Yat-Sen University
2013: Honorary member of the Bulgarian Union of Ophthalmologists
2014: Norman Galloway award of Nottingham University, UK
2015: Peter Eustace award by EBO
2015: Montgomery Lecture of the Royal Academy of Surgeons-Ireland
2016: Tadeusz Krwawicz Gold Medal at WOC 2016
2016: Ophthalmic Research award at EVER 2016
2019: Teddy Epstein Medal of the South African Society Cataract and Refractive Surgery
2020: Kanski medal lecture at World Society Pediatric Ophthalmology and Strabismus
2020: Bjerrum Medal Lecture of Danish Ophthalmology Society
2022: Honouree lecturer Chinese Opthalmological Society
2022: Barraquer award from VideoCatarattaRefrattiva-Milan
2023: Heritage Lecture at ESCRS Vienna
2023: Heritage Medal Lecture at EVER Valencia
---
RESEARCH/PUBLICATIONS
Publications in peer reviewed journals: 371
Author of book chapters: 27
Editor of full textbooks in ophthalmology: 2
Video awards: 4
Best poster awards: 1
Best paper presentation awards: 3
H index (depending on the calculation): 52
Citations: 7,000
Director of accomplished PhD programmes: 10.
PhD – Master after Master and Master programmes: 1 – 5 – 3 respectively
---
PATENTS
7 between 1999 and until 2019.
3 since 2019:
Composition for treatment of vitreous disease or disorder (PCT/EP2019/077248)
COLHYD International patent application PCT/EP2020/087811. Medical device to support cultivated stem cells to restore the limbal stem cell niches of the sclera.
CEBIOL intraoculaire lens" filed on October 24th 2022 and received the filing number PCT/EP2022/079610. Patent for the continuous extended depth of focus profile to be implemented in the bag-in-the-lens
---
MOST REPRESENTATIVE PAPERS FOR MY RESEARCH DOMAINS
1. Domain of stem cell deficiency
Results of a phase I/II clinical trial: standardized, non-xenogenic, cultivated limbal stem cell transplantation. Nadia Zakaria, Tine Possemiers, Sorcha Ní Dhubhghaill, Inge Leysen, Jos Rozema, Carina Koppen, Jean-Pierre Timmermans, Zwi Berneman, Marie-Jose Tassignon. J Transl Med 12, 58 (2014)
2. Domain of Cornea
Normative Values for Corneal Densitometry Analysis by Scheimpflug Optical Assessment. Sorcha Ní Dhubhghaill; Jos J. Rozema; Sien Jongenelen; Irene Ruiz Hidalgo; Nadia Zakaria; Marie-José Tassignon.
Investigative Ophthalmology & Visual Science January 2014, Vol.55, 162-168. doi:https://doi.org/10.1167/iovs.13-13236
3. Domain of description of new clinical entities (AVLID)
Real-time intraoperative OCT imaging of the vitreolenticular interface during pediatric cataract surgery. Sillen H, Van Looveren J, Plaeke P, Van Os L, Tassignon MJ.J Cataract Refract Surg. 2021 Sep 1;47(9):1153-1160. doi: 10.1097/j.jcrs.0000000000000609.PMID: 34468452
4. Domain of Bag-in-the-lens outcomes
Clinically significant Pseudophakic Cystoid Macular Edema After 'Bag-In-The-Lens' Implantation. Scheers Dorothée, Luc Van Os, Sorcha Ní Dhubhghaill, Kristien Wouters , Marie-José Tassignon. J. Cataract Refract Surg 2020 Apr;46(4):606-611. doi: 10.1097/j.jcrs.0000000000000102
5. Domain of anterior vitreous detachment (AVD)
Evaluation of the vitreolenticular interface with intraoperative OCT.Vael A, Van Os L, Melis K, Tassignon MJ. J Cataract Refract Surg. 2022 Jul 1;48(7):826-830. doi: 10.1097/j.jcrs.0000000000000866
---
TEACHING AND MENTORING
Chair of the Fellow of European Board of Ophthalmology Sub-specialist in Cataract and refractive Surgery
Wetlab instructor at ESCRS twice per year for the last 20 years
Programme responsible for interactive clinical courses at ESCRS at annual meetings for more than 10 years
Programme responsible for cataract sessions at WOC 2020-2022; SOE in four editions till 2023
---
PROGRESSING PRACTICE
Description of a new surgical technique for congenital lens dislocation
Description of a new clinical entity in pediatric cataract: Anterior Vitreo-Lenticular Dysgenesis or AVLID
Description of a new risk factor for post cataract macular edema (renal failure)
Description of the incidence of anterior hyaloid detachment (AVD) after cataract surgery
New evidences on age related AVD explaining why accommodative IOLs are deemed to have a limited effect with time
---
COMMUNICATION AND ADVOCACY
Regarding rare diseases, I am a strong believer to promote personal coaching programmes of ophthalmologists in their own surgical settings by travelling experts. I spent quite some time to coach ophthalmologists in new techniques by travelling to their places and practice pediatric cataract surgery on babies and children in Romania, Poland, Croatia, Bulgaria, Estonia
These kind of educational practices have not yet been supported by educational travel fundings. I believe this is a gap in the currently available education grants.
---
HUMANITARIAN
Agreement between the University of Lubumbashi and Antwerp in order to help the current head of department of Lubumbashi to structure the department in sub-specialties. I support the chair of Lubumbashi by reading the Master theses in the field of cataract. A collaborative programme has been started to create a highly equipped ophthalmology department with the financial help of the Forrest Group Foundation
Honorary Godmother of the consultation day on 01/10/2023 for elderly people in Mali