Dear ESCRS 2023 Congress Participants, Supporting Industry, Friends,
We are delighted to have welcomed you to the 41st Congress of the ESCRS in Vienna, which was a huge success thanks to your active involvement and support. It was a pleasure to see so many of you joining us for this exceptional event, which showcased the latest advances and best practices in cataract and refractive surgery.
The Vienna Congress was not only the biggest ESCRS Congress ever (15,000+ overall registrations, out of which 10,000+ HCP's), but we have also continued to drive our quest in sustainability. Check out the comprehensive Sustainability Overview, which you can find on our website. The final report, which will detail the measures we took to reduce our environmental impact, such as using renewable energy sources, minimising waste, and promoting green transportation, will be available on the website towards Q1 of next year.
The Congress also featured some new programme highlights, which were introduced to enhance the learning experience and engagement. These included the Focused Friday, which offered a deep dive into specific topics of interest, the Smart & @ctive Monday, which provided digital session content as well as bespoke Brush-ups, and of course, the brand new ESCRS Arena concept, which brought together experts and audience in a lively and stimulating debate format.
We are very grateful for your valuable contribution to the Congress, as speakers, moderators, panellists, poster / oral presenters, sponsors, exhibitors or attendees. You shared your expertise and insights with clarity and enthusiasm and enriched the scientific discourse with your questions and comments. You also embraced our vision of sustainability and innovation by participating in the ESCRS Mission Zero initiative and the ESCRS iNovation® Day.
We hope you had an enjoyable and rewarding time at the Congress, and that you had the chance to connect with your colleagues and industry partners, as well as discover the beautiful city of Vienna. We look forward to seeing you again at our next events in Frankfurt and Barcelona in 2024.
Thank you once again for being part of the ESCRS Congress this year – you made it a memorable and meaningful occasion!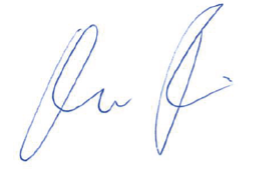 Oliver Findl
President, ESCRS